We have been a satisfied customer of Ross Alcorn and EXC Computer Consulting for 18 years Ross has provided us with a myriad of services such as selecting and maintaining hardware, installation of software, finding a webmaster to create and maintain our website, etc. He has never failed us and has always been there when we needed him. A couple of years ago he set up Client Connect on all of our computers so that he could remotely troubleshoot and provide many other services. He is our "go-to guy" for everything digital.
David Snyder
We've been working with EXC for several years now and have always had a great relationship with them. They respond to messages quickly, show up promptly and always take care of the problem with professionalism. I would recommend EXC Computer Consulting to anyone who doesn't want to have to worry about computer issues. With EXC on your side, you can focus on what truly matters…taking care of your business!
Matt Hendey
We have been using EXC Computer Consulting for about 11 years now, and they have been great for all our Windows workstations, servers, websites, and general IT needs. I met EXC while running the IT at another company in 2006 and have used them for our other companies since then. Ross, the owner, has always been easy to talk to and understands our needs pretty quickly and easily.
Kenny Gilbert
When Minutes Matter, You Need EXC Computer!

EXC Computer has always been here for us.  Technology is a vital part of our business and when we are down, nobody works.  When we have trouble, they make us a priority!

They fix the problem, no matter how hard the situation, exc will find the resolution!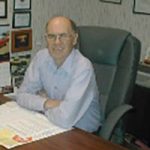 David Neff
Neff Insurance
Responsive, Experienced and Easy to Work With!

EXC takes care of critical issues immediately, and we greatly appreciate that!  We have been with EXC for many years and have never had a reason to look elsewhere.

EXC has the knowledge and experience needed to service our IT needs.  They are easy to work with and always respond when needed!  This happy customer isn't going anywhere and if you're looking for great IT support, you need EXC too!
Deb
Financial Administrator
Eye Associates Group LLC
How Much Will Downtime Cost Your Business?

We have been with EXC since 2004 and they solve even the most complex issues quickly. Their service has never given us a reason to shop for another source.

When shopping for an IT provider, you need to consider downtime & what it can cost your business. EXC understands this and will keep your systems running smoothly!
Kyle Martin
American Mobile Power