IT Support for the Manufacturing Sector
Spend more time and energy on the work you want to do — manufacturing.
For manufacturing companies, reliable, high-performance IT networks are as basic to doing business as phone systems or office supplies. With a combination of manufacturing resource planning (MRP) and other business software, these networks perform unglamorous but indispensable tasks such as supporting inventory and production flows, handling accounting, and facilitating communication among employees. As more manufacturing firms open offshore facilities, IT has become even more critical, turning data transmission and communications across oceans from slow, cumbersome, and costly operations into fast, easy, and highly cost-effective ones.
EXC Computer can provide comprehensive assessments of your company's assets, identifying issues that need immediate attention, listing long-term needs, and establishing priorities. Our services can range from virus protection, to long-range network planning that assures network security and stability, to addressing potential problems before they become real ones.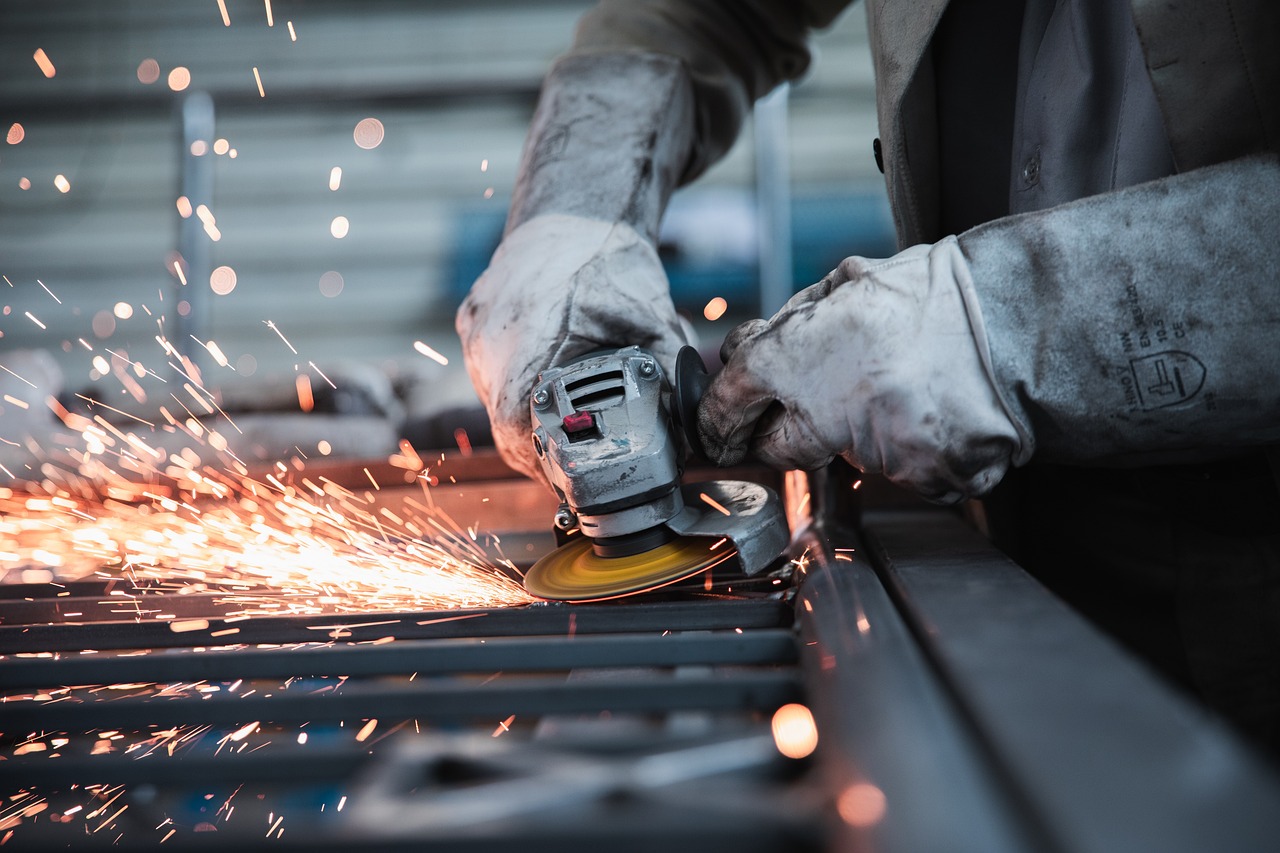 IT Solutions for the Manufacturing Industry
All manufacturing companies need IT support for themselves and their staff, including networking, cloud solutions, tablet support. and more. A productive IT environment can mean something different for manufacturing companies than it does for other businesses. From the software they use to the confidential information they need to protect, the manufacturing industry has unique technology needs, and we offer technology tools and technology solutions that will make every day easier - in the manufacturing facility or the office.
A manufacturing business shouldn't have to constantly worry about IT support services, applications, computer aided manufacturing, or the technology they use - it should work when and how they need it to work. It should be designed to flow with their work process, it should protect sensitive information, and in the event of a problem, tech support / help desk support should be quick and efficient in addressing IT issues.
IT infrastructure needs to be handled by a service that understands industry specific technology challenges faced by the manufacturing business - computer aided engineering, product life cycle management, product data management, the production process, and other technology unique to manufacturers.
IT Support for Manufacturing
The best way to deliver IT solutions for manufacturing and computer tools to the manufacturing industry is with a partnership approach: the IT support team works with the manufacturing team to determine how best to tailor the IT services to your workflow, whether it be through hardware, software, data storage, project management solutions, remote access, mobile device management, or other solutions. An IT support company must tailor managed IT services to the business needs of each individual manufacturing client, and our services for manufacturing firms do just that.
Part of the job of IT support / managed IT services is to assess where companies could be susceptible to online threats or cyber attacks and offer solutions to close those gaps. When you choose a managed services team with over twenty years of experience in information technology, your manufacturing business is assured the highest level of experience.
Best Practices for Working Efficiently
The manufacturing industry is busy and competitive, and productivity and efficiency are critical. In terms of managed IT services, that means effectively implementing and optimizing tools like document management, estimating and design tools, and other software packages. IT services should work with manufacturing businesses to tailor technology to their work style and specific needs.
IT Support for Manufacturers
Security Services
Obviously no company wants to find itself with compromised client data, and the best way to avoid this is to make sure a breach never happens at all. You need a team who can find any potential vulnerabilities in your systems and offer solutions to keep you and your clients completely safe. Call us to get started with a thorough audit of your manufacturing firm's IT environment.
Business Continuity Plan and Disaster Recovery
Nothing is guaranteed, and a natural disaster, crime, power outage, or other event beyond your control could have a devastating effect on manufacturers- if you're not prepared for it. With proper IT service and support including backups and possibly an alternate location, your manufacturing company will be able to recover quickly from whatever happens and get back to business. Contact us to discuss these programs.
Network Design for the Manufacturing Industry
Your network needs to be ready to handle business on a day to day basis and also ready to adapt as your manufacturing business grows. We offer network solutions and services that can do a number of things for your company. You will get a network or a network upgrade that makes your systems:
Faster
More Secure
Free from problems - large and small - that result in downtime
Equipped with better tools to make your operations more productive
Perform better overall
As an IT provider, we offer network customer service and support whenever you need it. When you call or contact us, we will spring into action to do whatever it takes to get your network and business up and running again.
Technology Support
Tech support services are a necessity, as even the best systems will eventually encounter a problem. If you face a loss of data or an IT disaster, you need recovery solutions to mitigate the damage as much as possible and get you back to work. Most importantly, we provide managed backups and have done so successfully for years, and companies have several options to choose from. That way, you can rest easy knowing that if the worst happens, you will be able to quickly and easily restore data.
But no matter what happens in your office - hardware, software, network, or other problems - services are available to get the problem solved - FAST.
EXC Computer continues to provide the specialized technology services that manufacturers need. Clients who have us manage their IT needs can spend time supporting their business while we seamlessly manage their IT issues.